Stay up-to-date with our Ministry!
Sign up to receive the Young Adult & Family Ministry emails!
This ministry is for all adults ages 21-49. Our mission is to bring you closer to Christ and the Sacraments through personal communications, connections, and catechism.
We will be offering three unique types of programming: social, spiritual, and sport. We are tentatively scheduling these programs from 5pm-6:15pm and 6:45pm – 8pm on Mondays and from 5pm-6:15pm on Tuesdays. These programs will begin on Sept. 17 and take place in the Parish Life Center.
We will also be offering a contemporary Adoration service in the church on the third Thursday each month from 7pm – 8pm followed by an hour of fellowship in the PLC.
Mike Michaud
Pastoral Associate for Young Adult & Family Ministries
616-676-9111 extension 113
mmichaud@strobertchurch.org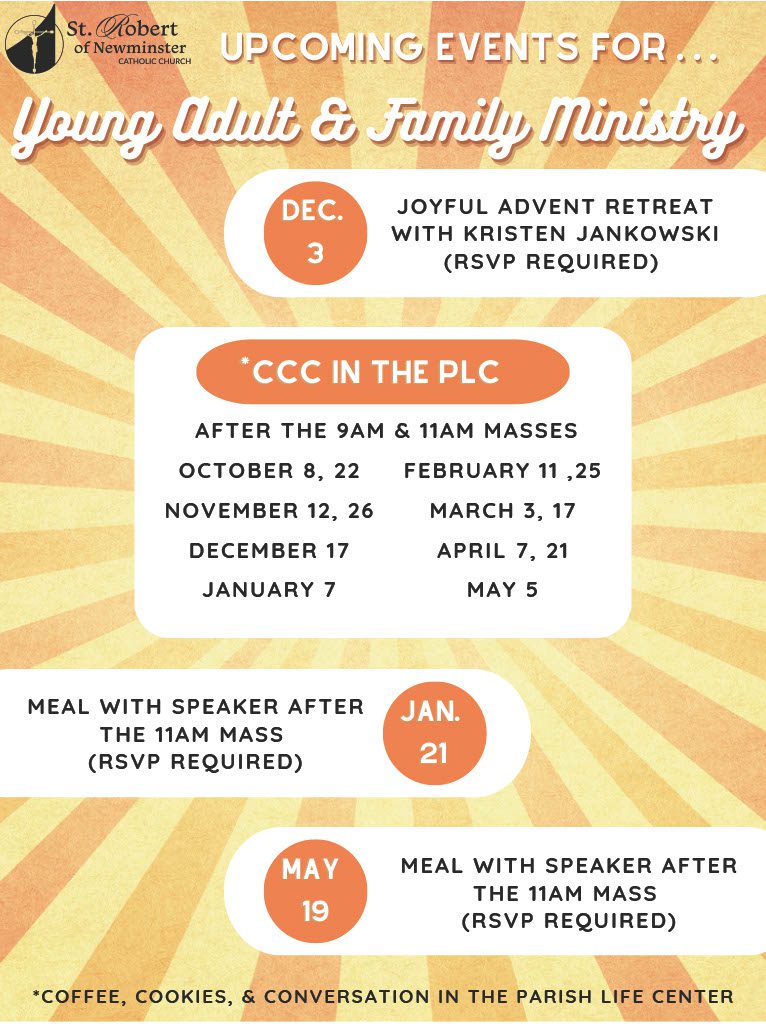 ---