"Sacrifice" by Tom Panei
"Sacrifice" is the Last Supper painting located in the foyer of the Marian Chapel . The artwork is by Tom Panei and was an entry in ArtPrize 2013.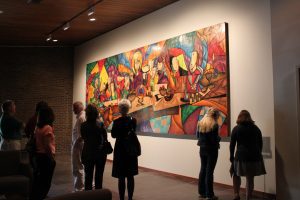 Because the size of the painting is so large, the two end-panels are displayed in the parish offices.
Video above: Sacrifice from Start to Finish!