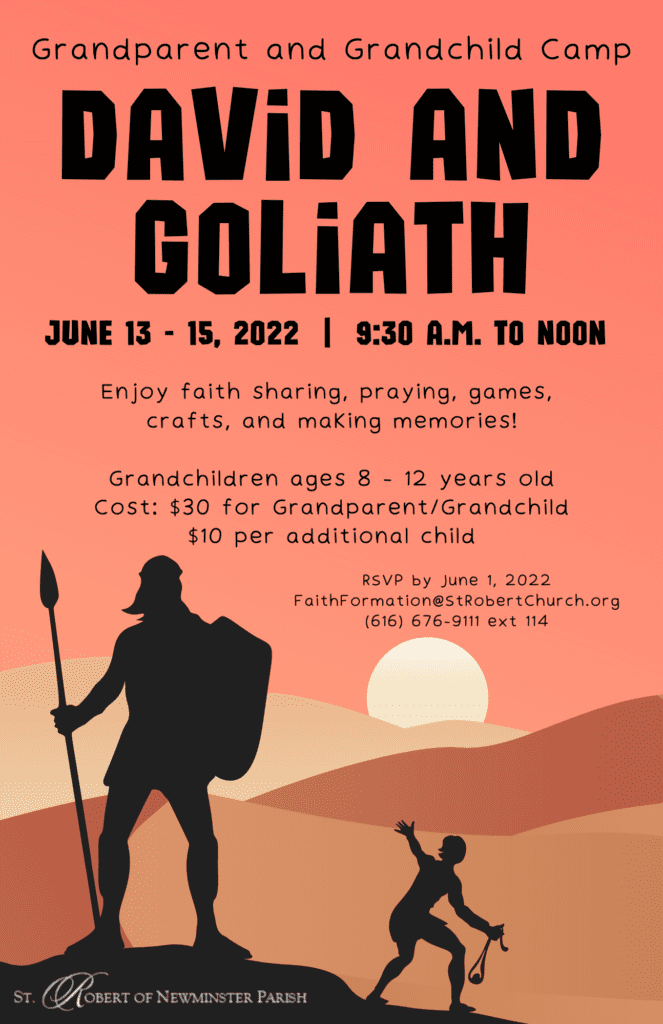 "Hey Grandparents!
You can take grandkids bowling, to a movie, or to the shore….
But you know as wise "Grands " life is about much more
Where can you take them to share your love for faith and God?
Where can you go where others too give their ""nod"?
There is a place to talk and share and even the score….
With what the world tells Kids is important …and more.
There are 3 special days in the month of June
Come! Have fun! Share faith! Sign up soon!" by Fran Gilhoran
This program is appropriate for children ages 8 to 12 year olds.
Cost: $30 per grandparent/grandchild and $10 for each additional child.
Register here: https://forms.gle/PFgWSFN6WBdGS4Qv8 RSVP by June 1.